Welcome to
Retreat RV Rental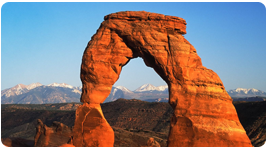 Retreat RV Rental is a family owned and operated business with 35 years of RV experience. We offer clean and immaculate bumper-pull trailers that are ready for you to "Hit the Road". These light weight RVs can be pulled with an SUV, 1/2 ton truck or larger.
---
We have a 3 and 4 day minimum at $90 – $125 per day depending on the trailer and month of your choice. Propane is included in the price. We give you an extra evening free of no charge to pick up and load your RV the evening before your vacation begins & the morning of your last rental day free by 11:00 am. You must pay $200.00 dollars at the time of reservation to hold your RV, this step is Payed through Pay Pal using the pay now link that is on this wed suit. The remaining balance will be payed at the time of pick up. We also hold your CC # on file for the cleaning & damage deposit. Retreat RV will destroy the CC # when the RV passes inspection, Retreat checks for no damage, cleaned inside & outside & the black & gray tanks are empty. Your tow vehicle must be able to haul the weight of the trailer & have electronic Brake controller to rent a RV from us.
---
It's Simple…
Choose Your Dates
Choose Your Location
RV rentals from
Retreat RV Rental
can be fun for the entire family. Utah has an abundance of history that is just waiting to be explored. With your Utah RV rental you can explore many national parks of this great state: Arches, Zion and Bryce Canyon. It doesn't matter if your Utah RV rental is for exploring the High Uintas, Lake Powel, Sundance Film Festival, or the Sand Dunes we make renting RVs fun and easy.
Retreat RV Rental
is based in Utah County so we are centrally located to all your favorite RV, camping, and exploring destinations! We are a locally owned and operated company and have experience with clean and safe RVs for over 35 years! We have visited many of the National Parks in Utah and can be a resource for information when deciding on your Utah RV rental.
Your Best Choice For ANY Utah RV Rental 801-885-8337
All of our RV rentals we currently rent are self-contained, ready to go. We have a 2017 Salem with slide that sleeps 2 adults and 6 kids comfortably. Then a 2017 Jayco with slide that sleeps 2 adults and 5 kids. We also have a 2018 Jayco that sleeps 2 adults and 7 kids. Finally we have a 2019 Jayco that sleeps 2 adults and 5 kids comfortably. All of the adult beds are a queen size mattress.Click here to start choosing your RV Rental today.
We want you to enjoy time with your family. Whether you're planning a vacation, a reunion, or just touring the country we can help you with your Utah RV rental. The great outdoors is waiting for you! We would love to hear about all your adventures and hope you really enjoy your Utah RV rental with us. Be safe, have fun, and talk to you soon! Happy Trails!
Testimonials
"I was worried that I wouldn't know how to use a trailer because I have never used one before. Retreat RV rentals made it simple and easy to understand and use. I would recommend them to my closest friends"!
- Rebecca Munson
"I have rented RVs for years and from other people. This is by far the best place to rent an RV in Utah. We were impressed with the Condition and how Clean they were. I highly recommend Retreat RV Rentals."
- Doug Eastman
Shaun was easy to deal with and made our rental experience perfect! So simple to just hook up and go! The RV that we rented was just really easy use and will rent from Retreat RV again".
- Cunningham Family
It was so easy to stop by and hook up. Easiest rental experience I have ever had. Shaun is an RV technician by trade and it shows! He was very knowledgable in explaining how to operate the RV that we rented.
- Gary Walker